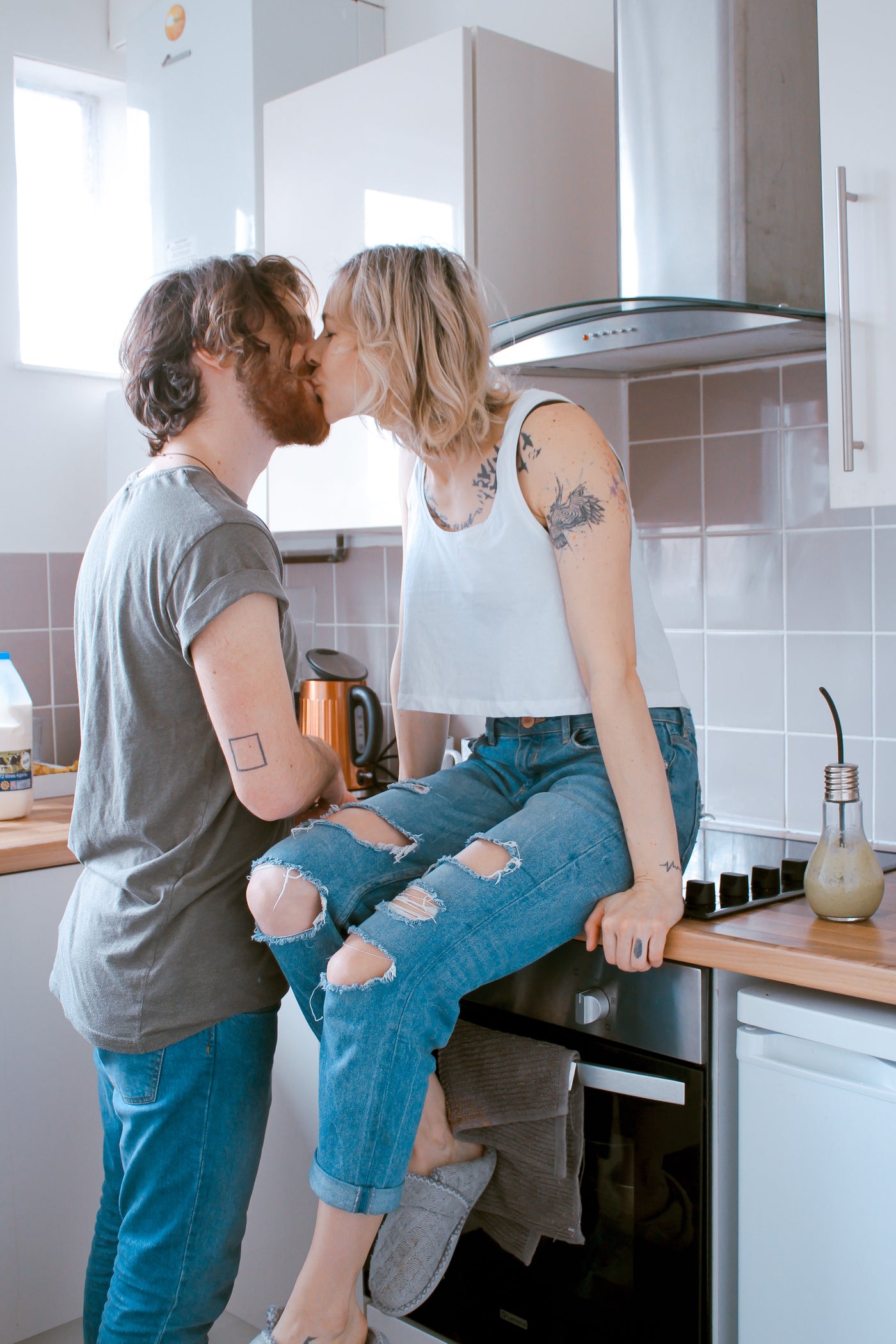 Sizzle in the Kitchen
How Cooking Together Can Ignite the Flames of Passion
There is something undeniably romantic about cooking together. Perhaps it's the sizzle of the pan on the stove, the aroma of spices wafting through the air, or the soft music playing in the background. Whatever it is, cooking together can be an incredibly intimate experience that can ignite the flames of passion in any relationship.
For starters, cooking together requires teamwork. One person can chop fruits while the other gives instructions, or one can mix the batter while the other preps the garnish. This teamwork creates a sense of unity and helps build a strong bond between partners. Additionally, cooking together allows couples to communicate, learn from one another, and grow together. It's an opportunity for partners to share their cooking skills and techniques, and to try new recipes together.
Cooking together also provides a chance for couples to slow down and enjoy each other's company. In today's fast-paced world, it can be easy to get caught up in work, errands, and other responsibilities. Cooking together provides a chance for couples to take a break from the hustle and bustle of everyday life and focus solely on one another. It's a time to unwind, relax, and savor the moment.
The ambiance of the kitchen can also add to the romance. Soft lighting, candles, and a glass of wine can create a warm and intimate atmosphere. And of course, there's the food itself. Cooking and enjoying a delicious meal together can be a sensual experience. From the taste and smell of the food to the way it looks on the plate, every aspect of the meal can add to the overall romantic experience.
Of course, cooking together doesn't have to be reserved for special occasions. In fact, making it a regular part of your routine can bring new excitement to your relationship. Whether you're making a simple weeknight dinner or a multi-course feast, cooking together can bring a new level of excitement and passion to your relationship.
Cooking together can be a wonderful way to strengthen the bond between partners and reignite the flames of passion. It's a chance to work together, slow down, and enjoy each other's company in a warm and intimate setting. So, the next time you're looking for a way to spice up your relationship, try cooking together. You may be surprised at just how much fun you have and how much closer you become.